Max Melnick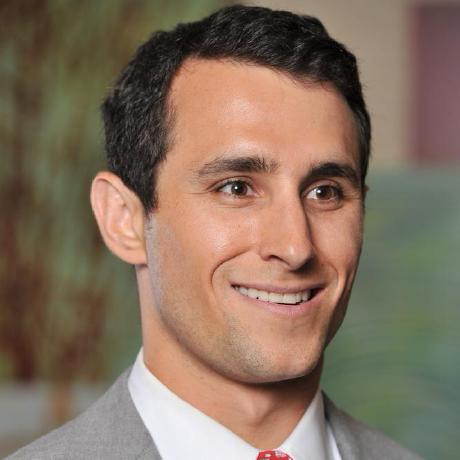 maxmelnick@gmail.com / (202) 505-1122 / Washington, DC
OVERVIEW
I am passionate about making a positive impact by creating technology products with my strong blend of technical and business skills. I have 13+ years of experience in the healthcare, federal public service, and consumer products industries focusing on technology product development, big data/graph analytics, solution architecture, and machine learning.
I also enjoy sports / exercise, travel, cooking/eating, reading, listening to podcasts, and learning new things!
EXPERIENCE
OPTUM DIGITAL (formerly Rally Health)
2020 - present | Sr. Engineering Manager
Managed frontend and backend teams in developing an application to help patients recover from surgeries and other conditions
Managed backend team responsible for fulfillment of user rewards (e.g., gift cards, HSA fulfillment, premium reduction) upon completion of healthy activities.
DELOITTE CONSULTING LLP
2008 - 2020 | Manager - Technology Services (previous: Summer Scholar, Business Technology Analyst, Consultant, Senior Consultant)
Consistent top-performer
Engineering lead for interactive network analysis web application. Responsible for a team of 14+ data engineers, data scientists, fullstack engineers, and DevOps engineers

Key solution components: entity resolution, distributed graph database, network visualization
Tech stack: DataStax Enterprise (Cassandra, Spark, Solr, DSE Graph), Java, Node.js, AngularJS, KeyLines, Jenkins, Istio, Kubernetes, Docker, and AWS

Product Manager of web application development team comprised of on-site and remote members, responsible for managing full application life cycle from strategy to execution (e.g., owning roadmap, backlog management, stakeholder coordination, requirements gathering, design/development, usage analytics, infrastructure management, continuous improvement)
Experience presenting to client CIOs
Developed BI/Analytics solutions with Tableau
Led effort to re-architect Oracle APEX web application to support more effective search, performance, and usability using Elasticsearch, Angular, and Node
Led SAML single-sign-on implementation for web application
Led migration from physical data center infrastructure to private cloud data center infrastructure which saved client over 70% of yearly hosting costs and increased flexibility and scalability of the application
Experience leading and supporting large firm initiatives for business development, recruiting, and culture development
METIS
Spring 2016 | Data Scientist
12-week immersive project-based data science bootcamp
Developed convolutional neural network in TensorFlow to identify brand logos in social media images
Contributed to TensorFlow project on GitHub
Used NLP topic modeling techniques to summarize and identify key aspects of Amazon product reviews
Developed logistic regression model to predict if an Amazon review will be helpful or not-helpful
Used NYC Subway data to recommend optimal locations to hand out event flyers in NYC
Developed linear regression model to predict movie Oscar nominations
UNDER ARMOUR
Summer 2007 | Business Intelligence Rookie
One of 30 "Rookies" hired for summer 2007 out of 1,200 applicants
Worked closely with other departments such as sales, finance, and supply chain to develop SAP Business Warehouse reports that facilitate analysis of performance against key business metrics
UNIVERSITY OF VIRGINIA RECREATIONAL SPORTS DEPARTMENT
2006 - 2009 | Personal Trainer
Developed and implemented training programs and health assessments to improve client physical fitness
Created online calendar for Fitness Assessment room reservations
SPEAKING EXPERIENCE
EDUCATION
UNIVERSITY OF VIRGINIA
2005 - 2009 | B.S. in Systems Engineering with Highest Distinction
Certifications
Databricks Certified Developer - Apache Spark 2.x (2018)
AWS Certified Solution Architect - Associate (2018)
Certified Scrum Master
TECHNICAL SKILLS
DATA SCIENCE
Machine learning, deep learning, data visualization, NLP, web scraping
PRODUCTS / FRAMEWORKS
DataStax Enterprise (Cassandra, Spark, Solr, DSE Graph), Kubernetes, Istio, TensorFlow, Zeppelin, Jupyter, Kafka, Tableau, Docker, AWS, Jenkins, Git, JIRA, Node.js, AngularJS, Elasticsearch, Selenium, Oracle 11g database, Piwik, Shibboleth, Informatica
DEVELOPMENT LANGUAGES
SQL, Python, Scala, Java, Bash scripting, JavaScript
BUSINESS SKILLS
Leadership, Project Management, Agile development, Enterprise Architecture, Analytics, Lean Startup, business development, recruiting, culture development